Rear Differential Bearing Change, XC90 2007
Spare Parts
https://www.ebay.com.au/itm/112022927286

https://www.ebay.co.uk/itm/Volvo-XC60-XC90-OEM-Rear-Axle-Diff-Differential-Parts-Bearings-Seal-Rebuild-Kit/183175503437?hash=item2aa61c5e4d:g:A0wAAOSwpP9Y7O4T

Volvo XC90, Rear differential bearing kit, All engine sizes, up to 2011 approx.

Please check below for compatability

REAR DIFFERENTIAL BEARING AND OIL SEAL KIT.

1 x PINION BEARING, 30206, 30x62x17.25, ( SKF O.E.M. )
2 x CROWN WHEEL BEARINGS, 32008, 40x68x19, ( SKF O.E.M. )
1 x PINION BEARING, 88649/88610, 34.93x72.23x25.4, ( SKF O.E.M. )
1 x PINION OIL SEAL, ( CORTECO O.E.M. )
2 x DRIVESHAFT OIL SEALS, ( CORTECO O.E.M. )
1 x PINION LOCK NUT, ( O.E.M. )
1 x PINION BEARING COLLAPSABLE SPACER, ( O.E.M. )
1 x O RING, DIFF TO HALDEX UNIT ( O.E.M. )
1 x O RING, DIFF SIDE PLATE ( O.E.M. )


Screws replaced

#14 Flange screw M12x80, Rear suspension Bushings AWD 2.00
#38 Sems screw -2004, , M12x100 1.00 983402
-- Sems screw 2005-, , M14x100, , (985761) 1.00 987445
#39 Flange screw M12x35, , (949773) 2.00 985055
#40 Washer 2.00 986445
#41 Sems screw M12x70 1.00 985308
#42 Sems screw M12x100 1.00 983402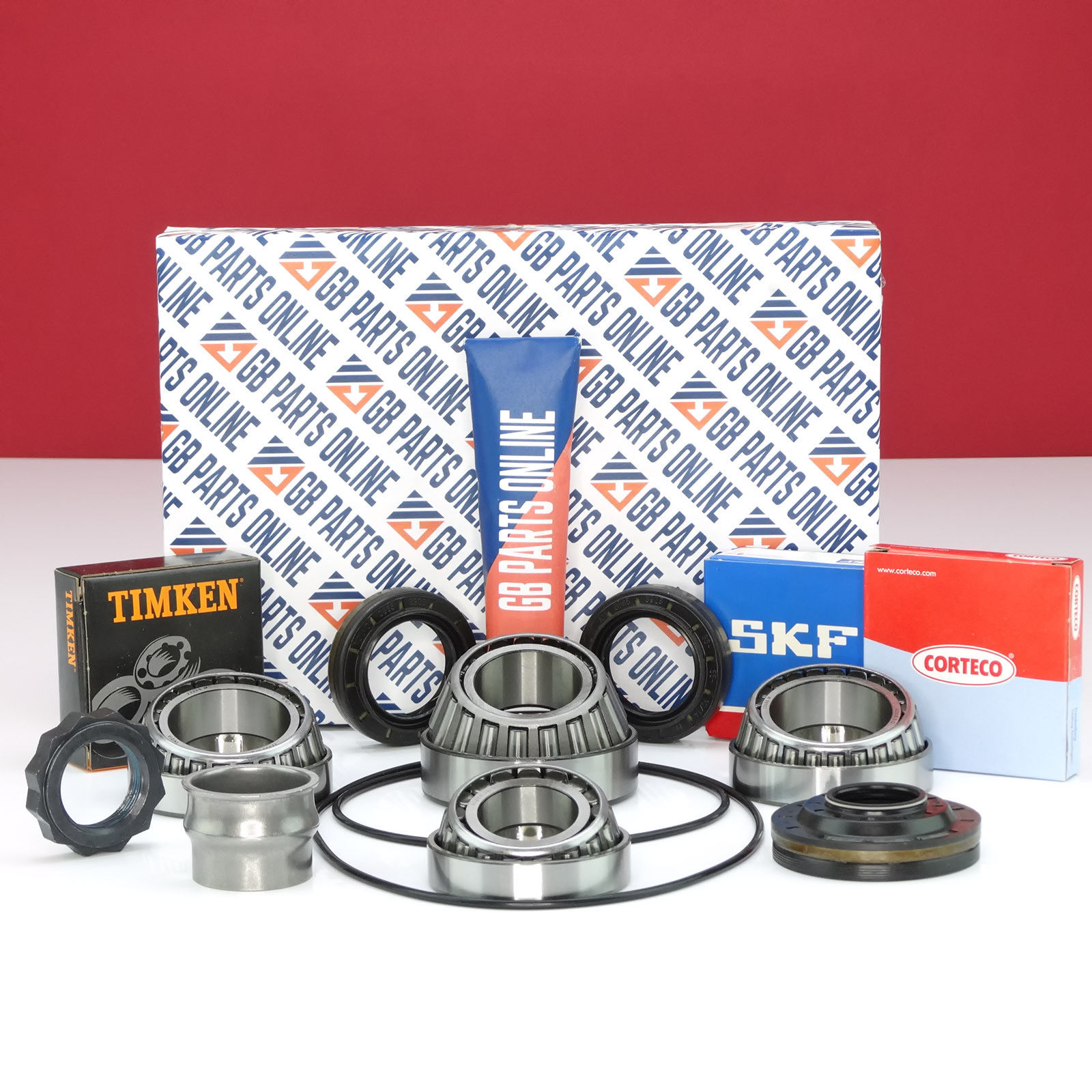 Volvo Descriptions

Removing rear subframe
xc90_rear_subframe.pdf


final_drive_parts.pdf

final_drive_transferring_components.pdf

final_drive_replacement.pdf

final_drive_seal.pdf

Plug 9997060 for final drive, drive shaft removed.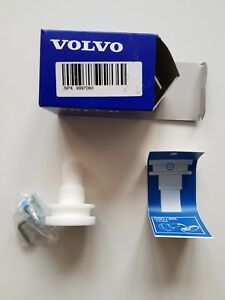 Landrover Manuals/Descriptions
TOPIx-WSM-7811- Workshop_manual Freelander_2_ 2007-10-14- Demontare_si remontare_rulment diferential.pdf
https://www.scribd.com/document/333808903/205-02-Rear-Drive-Axle-Differential
Workshop Manual LR2
DIY Descriptions
DIY Russia

DIY Australia

Youtube, DIY Russia


Tool JLR-205-984 for removing Pinion Flange Nut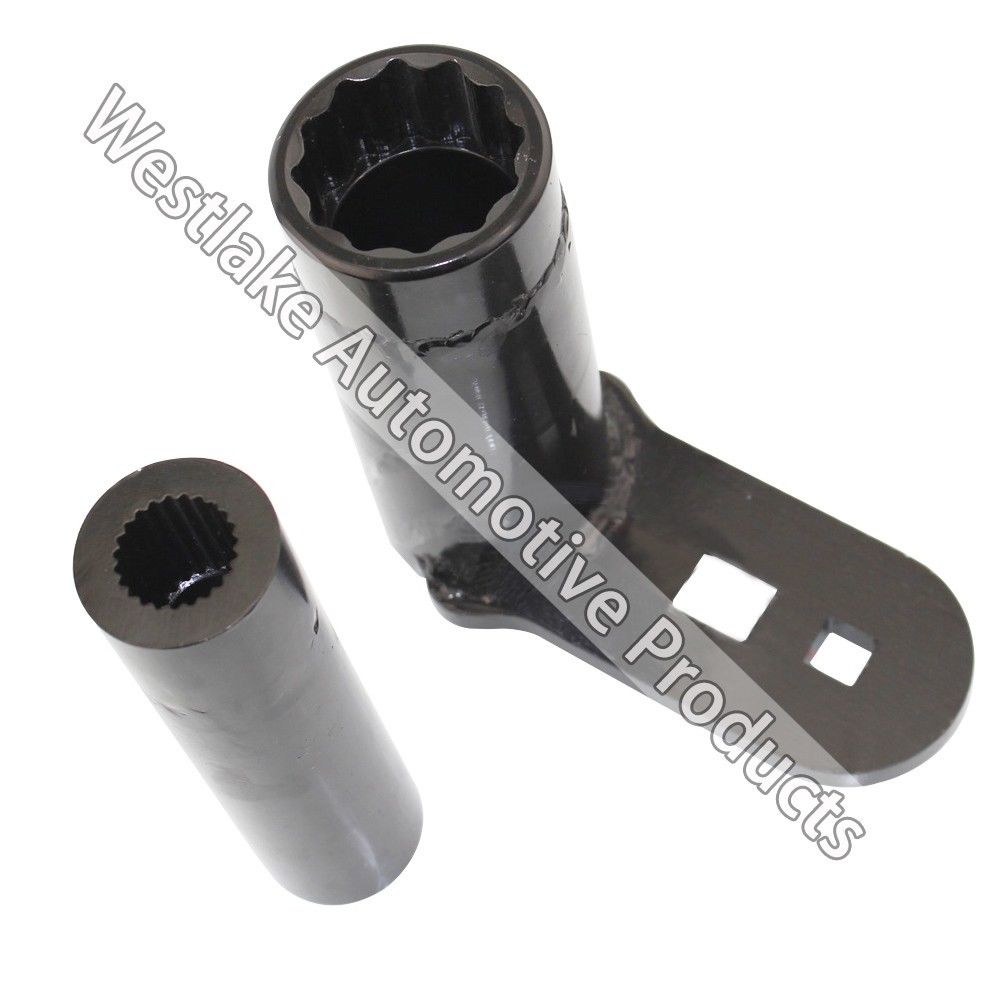 Ebay, US: 155dollar


Good afternoon everyone! I decided to make a small report on how I repaired my redukor. Perhaps someone will come in handy.

So, for a normal disassembly and especially assembly, you need to make two keys.
If everything is clear with the first, it is made of a 42-tooth head with 12 teeth and a pipe of a suitable diameter,
then the second one raises questions from what to do it.
Having removed dimensions, I received 23 teeth and a diameter of 24 mm,
after a short search I found that as a donor of a suitable part, a clutch disk with a hub profile of 21.9X24.3 and a number of teeth of 23 can act,
for example, such https://www.exist.ru/Parts/Default.aspx?pid=F2B094AC&flag=386925684
I picked up on the disassembly, came up from mondeo.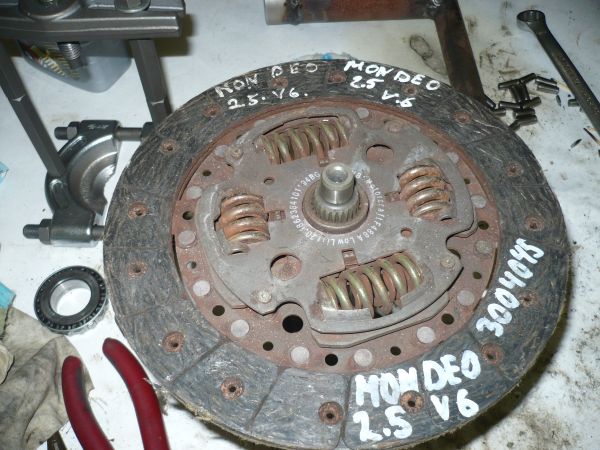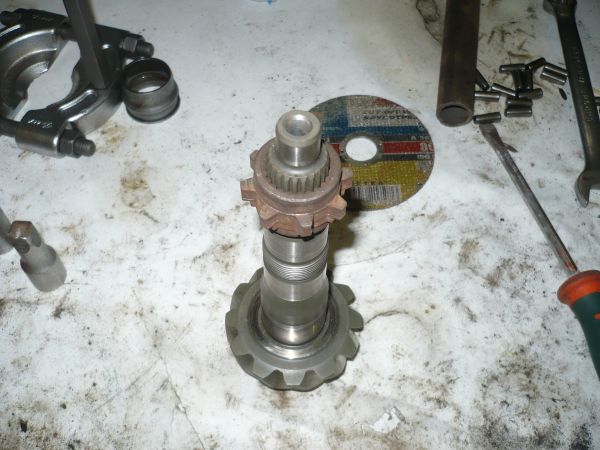 As a result, the key was made from a clutch plate, a hub and a 24 mm head.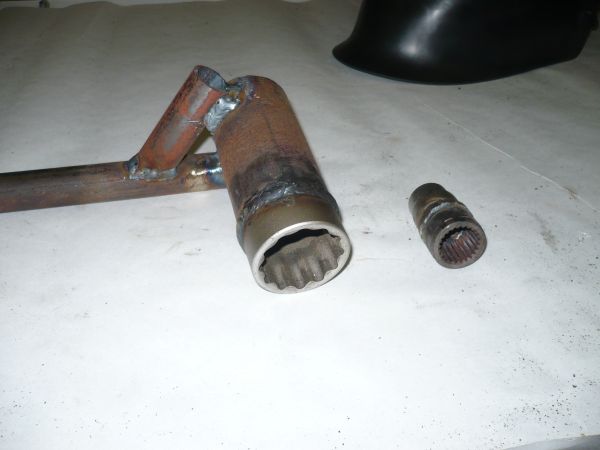 To facilitate unscrewing the nut,
I recommend pre-warming it up with a construction hair dryer beforehand so that the thread sealant, on which it is twisted, will greatly simplify your work.

To fit and press the large bearing on the drive shaft, I used a puller.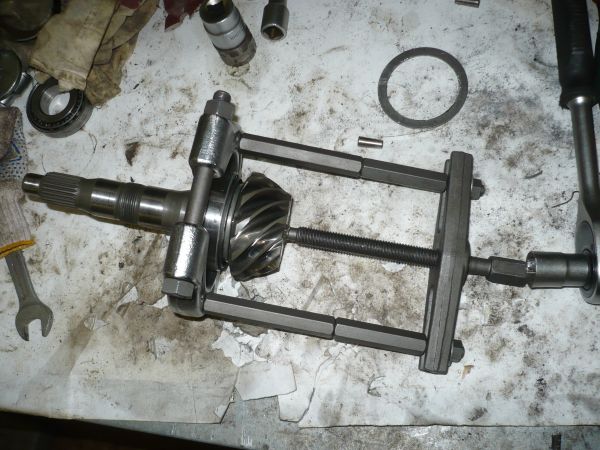 The bearing rods were pressed using a suitable bolt, a pair of washers and old bearings: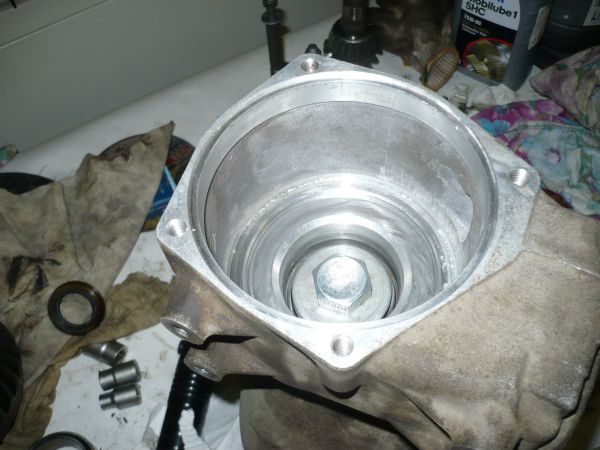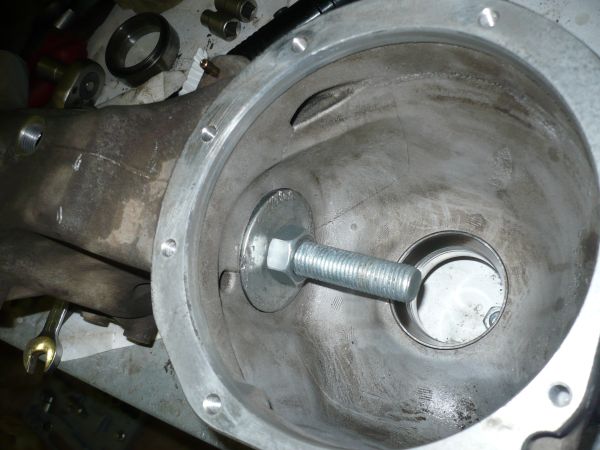 A small bearing was pressed onto the shaft with a suitable pipe diameter.
The main thing is not to forget to put a new bush and lubricate the bearings with gear oil.

The nut must be tightened on the assembled reducer. It is desirable to fix the reducer in the vice.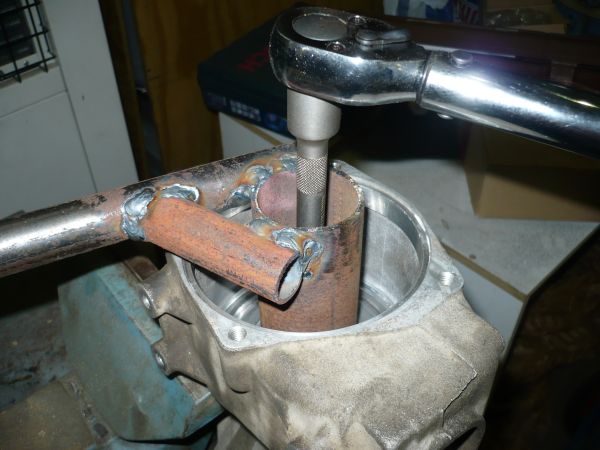 I did everything as in the manual.
At first, I tightened the nut with the torque of 250 Nm, then tightened it a little, checked the torque until it became 1.1 Nm.

I measured the torque with the old grandfather's method.
To do this, from the improvised materials (five washers and a fragment from the extension cable to the ratchet)
he made this kind of adaptation: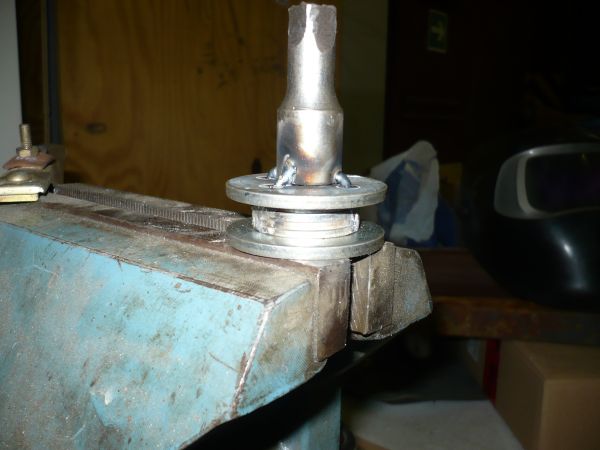 As a dynamometer, I used the usual steelyard.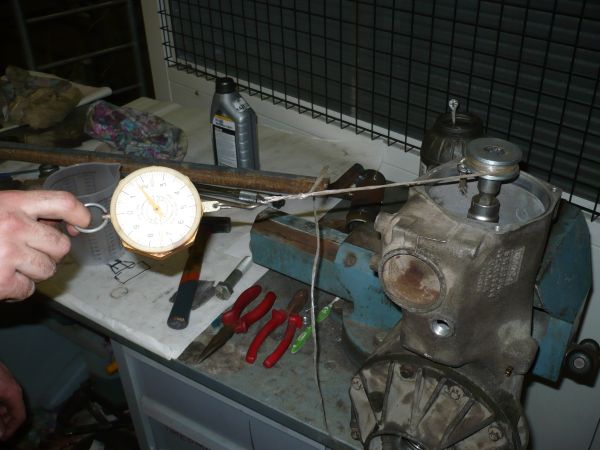 The method is quite simple:
on the flange tightly wound a few turns of a strong thread,
attach to it a dynamometer (bezmen) and evenly pull.
Ideally, the shaft speed should be close to 60 rpm.
We look at the testimony of the bezmen only when the shaft rotates evenly
(at the beginning of the rotation and at the end of the reading is not true).
The radius of the flange, on which the thread is wound,
we select in such a way that the necessary force lies in the range of the dynamometer.

For calculations, we do not forget that M = F * R and 1 Nm = 0.1 kgcm